The Real Deal Big Band CD is here!!!
"One of Jersey's ace ensembles should be much better known:The Real Deal Big Band, led by guitarist, composer and arranger Willy Dalton. An outgrowth of the smaller Dalton Gang, the band digs into a melding of jazz, blues and Latin styles with aplomb."
For detailed info about the cd click here.
Available on CD Baby: http://cdbaby.com/cd/therealdealbigband
Available on iTunes: http://itunes.apple.com/us/album/the-real-deal-big-band/id531906461
Available on Amazon.com: http://www.amazon.com/The-Real-Deal-Big-Band/dp/B0088WKBMY/ref=sr_shvl_album_1?ie=UTF8&qid=1339876019&sr=301-1
Available at CD Universe: http://www.cduniverse.com/productinfo.asp?pid=8771585
Check us out on YouTube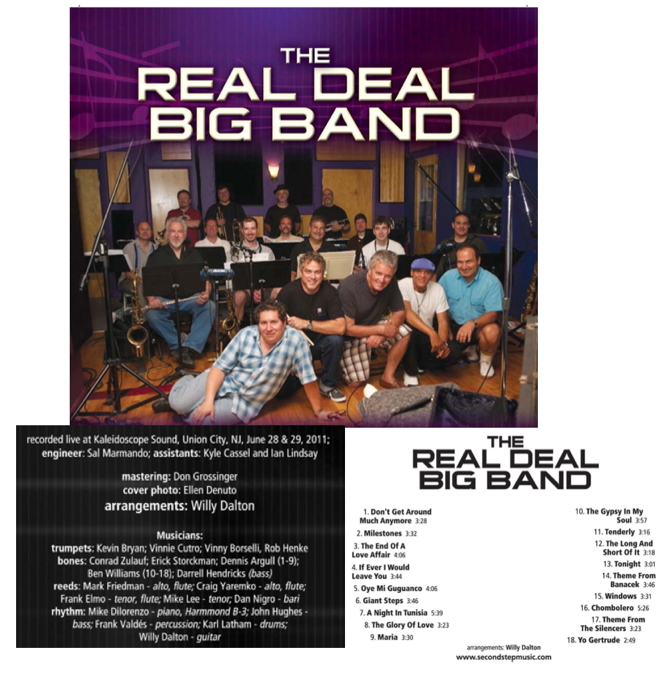 Slideshow of the recording session with photos by Ellen Denuto